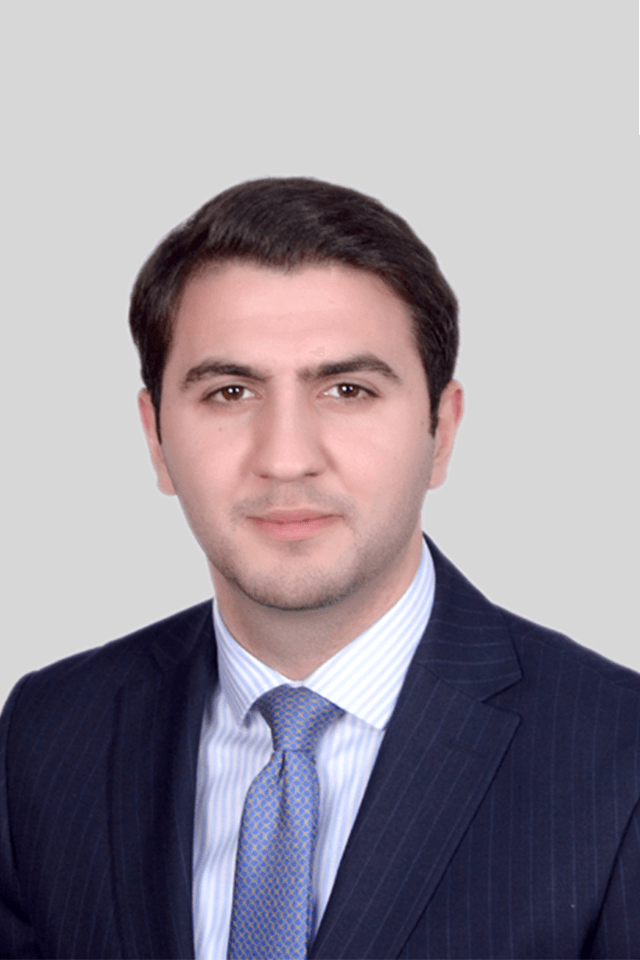 Jafar İslamli is İnvestment manager of Alfalat LLC. Mr İslamli has got more than five years of experinece as Investment specialist with recent focus in Real Estate, Manufacturing and Agriculture, Industries and he passed level II exam of the CFA Program.
Baku State University (LL.B.) (2014) – Law faculty
---
University of Edinburgh Business School (LL.M.) (2016) – Finance and İnvestment
Azerbaijani English Russian Turkish
In Aberdeen Standard Investments (UK) Mr İslamli performed econometric analysis of the return characteristics of S&P 500 Index constituent sectors under existing asset management models, measured the predicting performance of equity profit margins in the US, UK, and Japan within Multi-Asset allocation services, developed alternative profitability forecasting models for constructing portfolio based on tactical asset allocation strategy.
For an investment company which realized infrastructure and construction projects in Azerbaijan Republic Mr Islamli performed valuation for Private Real Estate Buyouts (Commercial, Residential and Hospitality), developed business modelling and synergy evaluation for agriculture (Dairy Farming, Crop Production and Logistics) and manufacturing companies (Corn Processing and Textile) in M&A and JV deals, evaluated organic growth opportunities for dairy processing companies with mid-to-large cap investments option, carried out financial and operational analysis for agriculture and hospitality portfolio companies.
For an oil company whose owner is Azerbaijan Republic Mr Islamli was involved in all aspects of real estate investment transactions including fund screening, due-diligence, and modeling, performed market analysis, and updating forward looking investment strategy of the fund, provided quarterly research letter summarizing recent events in the industry and relevant investment opportunities.